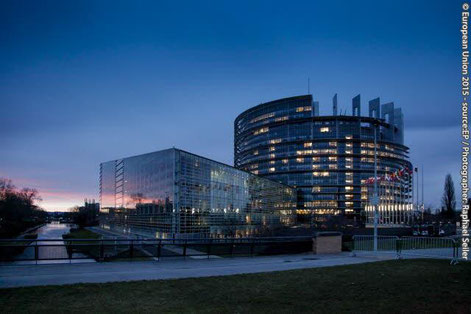 "Permanent Structured Cooperation should be funded from the EU budget whereas Federica Mogherini needs to assume her responsibility as Vice-President of the European Commission and needs to oversee the establishment of a Directorate-General on Defence as the Commission's contribution to it. Only this will guarantee that the common European interest is considered", said Michael Gahler MEP, EPP Group Spokesman on Security and Defence Policy ahead of the adoption of the annual report assessing the implementation of the Common Security and Defence Policy.

MEPs will vote on Wednesday on two Reports assessing the implementation of the EU's foreign and defence policies, authored by David McAllister MEP, Chairman of the Foreign Affairs Committee, and Michael Gahler MEP, Spokesman on the Sub-Committee on Security and Defence, respectively.

"65 percent of Europeans are in favour of a common foreign policy while even 75 percent are in favour of a common security and defence policy. The European Union has to deliver on the expectations of its citizens", said David McAllister MEP. He stressed that to achieve this objective, the EU has to focus its actions on the 'three Cs': coordination of threat assessment, consolidation of the European project and cooperation within coalitions and institutions delivering security.

"The situation in our Eastern and Southern Neighbourhood, in the Middle East, in large parts of Africa, in North Korea and in Latin America as well as our relations with Russia and China is emerging as a huge challenge for our Union. We have to scrutinise the current political and security environment and take measures to guarantee the security of our people and of our territory. This will foremost be achieved by stabilising our direct neighbourhood through promoting reforms and tackling the root causes of armed conflicts", he stated.

"In this context, the activation of the Permanent Structured Cooperation is a major step in the EU's policy. This is a clear sign to the citizens that the EU is willing and able to act in the area of security and defence policies and the decision for which we have been calling for years. The activation of this chapter of the EU Treaty will exhaust the full potential of the Lisbon Treaty and create more European incentives for collaboration in research, planning and development of the capabilities. It is also the first building block of a European Defence Union which the EPP Group has been calling for", stressed Michael Gahler. "Now it is important to align all cooperation activities with the goal of providing skills for the most demanding missions" he concluded.